Sex Life Coach Eric Amaranth: An Expert Of Happy And Healthy Life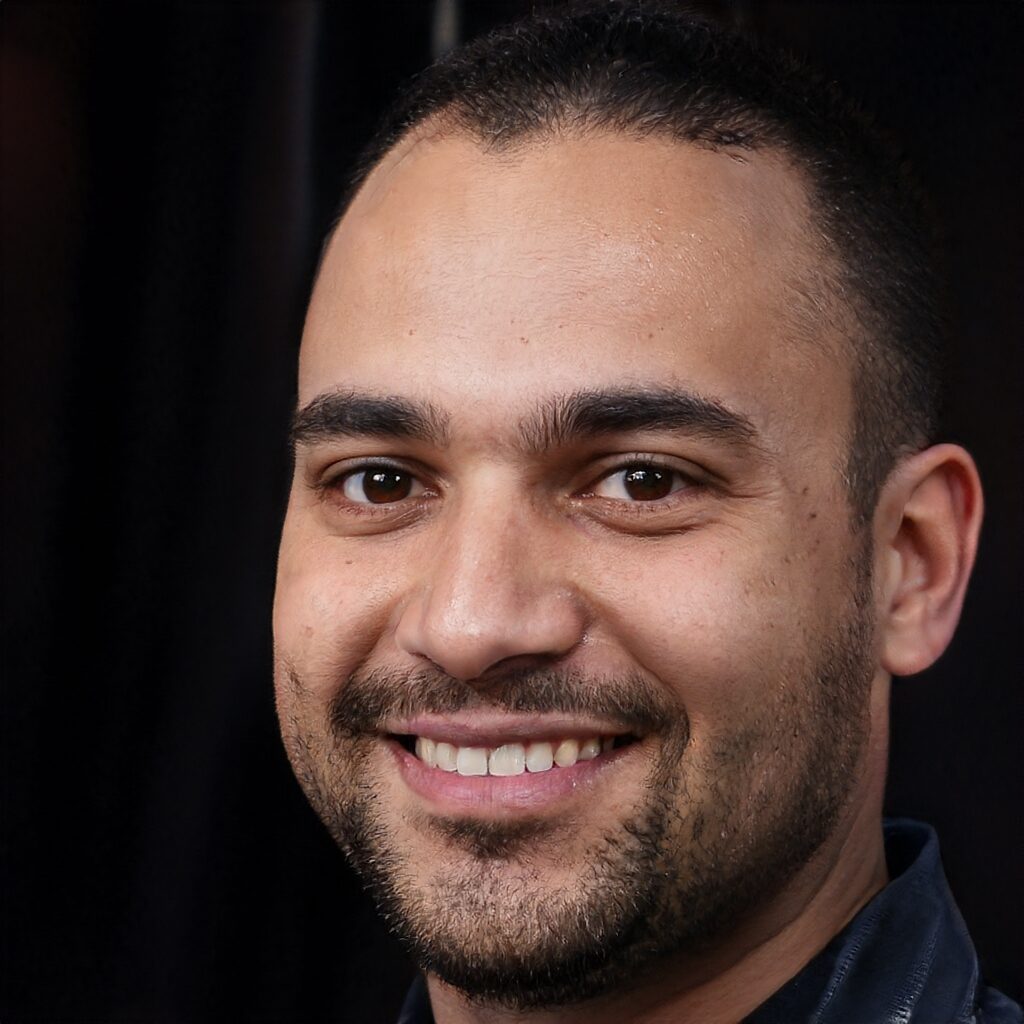 Sex is an essential part of our lives, and the discussion about it might be seen in different ways. While Western cultures are nowadays more open about it, the rest of the world might not feel okay about discussing it in an open manner. But we should accept that sex is something so potent that might affect the various aspects of our lives, and problems related to sex are something to deal with as soon as possible. This is where people can appeal to the help of experts or so-called sex coaches. This is one of the reasons why our site content is prepared by one such expert, Eric Amaranth.
But who is he? And what makes his expertise worth your attention? If you visit our site, you'll get access to various blog articles and useful insights prepared by our life sex coach. Thanks to his contribution, we manage to be able to help myriads of people, and thus, you should get to know more about Eric and his works. Follow this article to know more and find out how our expert and life sex coach can be helpful to you.
About Life Sex Coach
Eric is an author of our website who tries to share great insights about sex and everything related to it. He tries to blend various approaches and practices ranging from various desires and expectations of people to make sure that people can understand more about sex and its benefits. But that's not all you can find on our website.
What is a sex coach?
When talking about a sex coach, people might not get it right. So, let's get to understand more about who a sex coach is, in fact. He or she is an expert trying to assist people with issues or questions related to intimacy in relationships and marriage. But that's quite general, as such coaches deal with lots of questions and issues from low libido to types of sexual dysfunction. These people help people integrate mind and body with sexuality to get a better experience in bed.
Why appeal to a sex coach?
Not long ago, people used to believe that sex is something that happens naturally. So, when you meet someone with passion, sex is expected to occur. But life has shown us that things work differently. Sex has been reconsidered in many ways, and it's now considered something teachable and even learnable. Thus, people appeal to sex coaches when they have problems and want to find solutions with a chance to learn something new to explore in bed.
This is where you should consider appealing to our priceless member of the team, Eric. He's dedicated his life to learning new and discovering old but gold to ensure a better experience for his audience struggling to change something in their sexual lives. His expertise, educational background, and aspiration to help have made him one of the best in his field.
Why did Eric decide to become a sex life coach?
Now, it's part of an interesting story to tell. Like many professional sex coaches, Eric studied medicine, making him quite professional in his field. But it wasn't always his desire to study medicine. He wanted to become an architect. But when he was 22, he witnessed a car accident and saw how one person came out of the large crowd and helped people.
As he said, he was amazed by how self-confident and calm he was when he was saving people's lives. That was a pivotal point in his life. He wanted to be like that person. This made him change his mind about becoming an architect. So, he started studying medicine. And he liked discovering new things about the human body. It was like solving puzzles for him.
But how a person studying medicine wants to become a sex coach is also a unique story. After graduation, he started his residence in a local hospital. He gained a lot of experience at that hospital. Once during a party at the house of his friends, he heard about the problem of his friend having problems with his sexual life. He listened to the problems of his friend and came up with a solution.
That spread quite fast among his friends. Later, he received so many calls from people having similar problems. This made him rethink changing his career. That was the moment when he wanted to become a professional sex life coach. After a short time, he received sex coach and consultant certificates to officially start his career as a sex life coach.
What does he do to help people?
There are many great developments in different areas, and sex has undergone many developments. So, if you're planning to change your sexual life and bring some changes, it's time to consider how Eric can help you. Here's what he does to help others:
Identifying your sex coaching goals. Of course, the first thing is about understanding your expectations and changes in your sexual life, and our coach is ready to help you with that. So, one of the first things to consider is what your goals can be. This is the first thing you can expect from our sex life coach.
Showing potential approaches to your problems. One problem might have several solutions or, better say, approaches. Since our expert is quite flexible, he helps people find the most suitable solution that won't be challenging. Eric is always happy to guide people to find a better approach.
Creating a plan to keep. Sex is not one-time entertainment or activity. One of the main purposes of any sex life coach is to ensure that it happens quite often and on a regular basis. That's why Eric tries to be sure that people keep track of his plans. This makes his work and efforts more efficient and useful.
Offering a wide range of tips and support. There are lots of things that people need to be aware of. Just get to know some cool tips that you can exercise. In other words, there are great hands-on activities and tips that you can learn from Eric to bring colors to your sexual life.
Discussing the feedback from what you learn. One of the main problems about sex is that many people don't get feedback, but that's not the case with Eric. According to him, feedback helps people understand more and see real changes in their lives.
Writing great content for our site. You shouldn't forget about the content he shares on our site. It's one of the most important assets allowing many people to learn more about sex and everything related to it. Don't ever skip the information that can help you reveal more about unexplored parts of your sexual life.
Why is it a good idea to benefit from the help of Eric?
While it's clear what Eric can offer to people wanting to change, fix, or revive their sexual lives, it's time to consider some great benefits of his efforts. He's not just helping people find solutions to their problems, he's helping people to change their lives and their quality radically. This makes his job even more priceless. So, here are the benefits of what he does:
Increasing awareness of sex. The topic of sex shouldn't be taken for granted. Instead, it should be studied and learned. And this is what Eric tries to convey with his great content. He reveals a lot about sex, so it's never late to learn more about sex and everything related to it. The more you know about sex, the more you can change.
Helping to boost your skills. Sex should be regarded as a skill of taking and giving pleasure, and thus, it's not something selfish. This is where people can learn a lot. Frequent sex can become boring and monotonous, and thus, you might consider bringing some colors to your life. So, why not learn something new to make your sexual skills better?
Dealing with problems like sexual dysfunction. Low libido is one of the common problems related to sexual life. There are many people having problems that many people face when it comes to low desire. This is where you can fix your problems and change your life for good. Don't forget that low libido isn't something unfixable.
Learning many great ways of flirting and making the first move. Sex isn't only about the coitus in action, but it's also about making the first move and having a good start. This is what you can learn with the help of Eric.
Summary
Eric Amaranth is a professional life sex coach who can help and teach you a lot about your sexual life so that you can get the best from your life. Visit our site to get access to the content created by Eric.